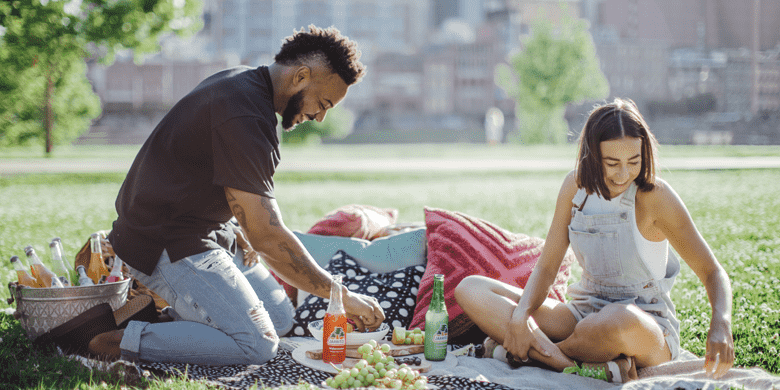 10 October, 2021
Best Promotional Bags For Summer Months
Hands down, the most popular style of giveaway bags for summer are cooler bags. Australia has extreme heat conditions in most areas of the country during summer, so cooler bags are a no brainer when it comes to the most effective product to advertise your brand in summer.
You don't have to break the budget either. A simple six-pack cooler bag you can purchase for under $4.00 each, and that includes branding. However, there are several things you want to consider before purchasing.
Who is your target market?
If you are looking at something for kids going to school, then a cooler lunch bag would be ideal. Small and compact, they will easily fit a lunch and a can or bottle of drink for them to enjoy. Perhaps you are looking at Tradies. For this, you'd want something more robust that might also be suitable for beer cans. Lastly, you might be looking to give them away as an end of year corporate gift. For this, you might want to look at a larger capacity that clients could use for family picnics


How durable are they?
Ideally, you want a good cooler bag that can last many years. The longer they last, the more your clients will use them, which means your brand is being exposed and recognised longer. Sometimes it is tempting to go for the cheapest cooler bag you can find, but if the zipper stops working after a few times or the insulation is inferior, or the handle breaks, that bag is going in the bin. Investing a few more dollars and getting a cooler bag with robust construction is the best investment you can make.


What features do you need?
If you want people to use them when they go shopping, you want to make sure there is a comfortable carry handle or shoulder strap. If you want them to use the bags for picnics, you need to make sure they have a spacious interior. If they are for lunches, then you want something with simple, easy access.
The ROI of cooler bags is huge. As long as you purchase decent quality, they can last for years. This type of advertising is priceless, and every time they are taken out for use, they also advertise your business to others. There is such a large variety in the marketplace and so many price points, there is one to suit every budget.
The Promotional Bags Team