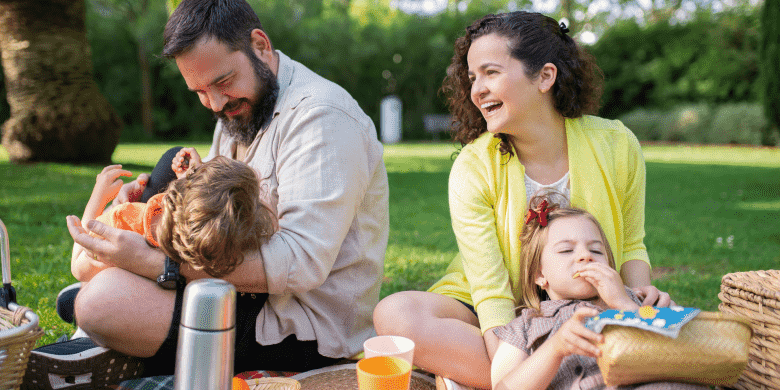 31 March, 2022
Custom Picnic Sets - Outdoor Dining Without The Hassle
Remember pre-COVID when the great outdoors was our friend. Well, it's back, so why not use it by advertising your business with custom picnic sets. We've all been cooped up for way too long. It's time to get back out into nature and enjoy what it offers. Obviously doing this, we also need to take a break for lunch or a beverage. This is where picnic sets come into play. They are certainly a premium brand gift due to their cost, but they are also something people will use for years to come, so although there is a larger upfront cost, the benefits more than outweigh this.
Firstly, your clients will see you greatly appreciate them by spending this sort of dollar amount on them. It will help reinforce both your brand and customer loyalty. Just get either an embroidered logo on the front pocket or perhaps a full-colour digital transfer. Either way, the branding will last the lifetime of the picnic set and every time they use I, it will remind them of your company.
There are many styles and sizes of picnic sets, so it is good if you can think first about what your target market is and what sort of budget you have. The more basic styles start with wine glasses, a bottle opener and a cheeseboard. This is for basic use. They usually come with a cheese knife and a couple of napkins. Perfect for that little nibble of cheese and a glass of red wine or bubbles to celebrate an occasion.
From the wine and cheese picnic bags, you then get into 2 person bags that have the whole kit. Usually, they come as a backpack with the back section being fully insulated for all your food and drinks while the zippered front section has all the necessary accompaniments. You'll find wine glasses, cutlery, napkins, bottle opener, plates and even cutting boards. Everything you need to make your picnic a success. They make a really fantastic way to say thank you to your loyal clients or staff.
After the 2 person picnic bags, you then move up to the premium branding of 4 person picnic sets. These make for the ultimate picnic and stock everything you can think of. They have all the necessities such as glasses, cutlery, plates, napkins and a cutting board, but you'll also find additional little luxuries such as salt and pepper shakers, cheese knives, additional pockets and an oversized cooler compartment. If you are going to the beach or an outdoor picnic area for a BBQ, these picnic sets have everything you need in one compact bag. Many of them come in a backpack style to make it easy to sling over a shoulder and carry.
Custom Picnic Sets make great end of year Christmas gifts for both clients or as a thank you to staff for all the hard work they have put in over the year. They will make for unforgettable gifts people will treasure for many years to come. If you want to place your company as a premium brand, these types of bags are a perfect way to do it.
There is such a broad range to choose from, if you are having difficulties in deciding what would work best, contact us and we'd be happy to help guide you through the decision-making process. We can help to pick the bag with the most features for the best price that targets the market you are after. We can even help with the branding design if need be. So, there's no reason to keep putting it off. Buy picnic sets for your next promotional merchandise purchase and see the delight in the eyes of both clients and staff.
The Promotional Bags Team