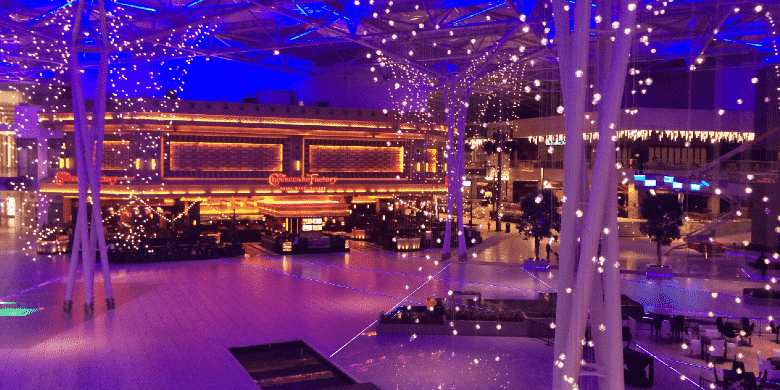 13 December, 2021
Razzle Dazzle Your Clients With Sparkle Printed Bags
You've done plenty of promotional bags in the past, but now you want something different. A way to add some extra zing into your promotion and grab your client's attention. How can you make the ordinary extraordinary? There's an easy answer to this – get a bag with sparkle print. Where could you use something like this? Below are a few suggestions.
Gala Evenings: If you are doing an event with VIPs and need to give them a goodies bag, then add some sparkle to the bag. If you have different degrees of VIP, you can get the silver sparkle on some and gold sparkle on others. As the lights come up, they will make the bags, and the design printed on them jump off from the material. It will certainly add some pizzazz to the evening and make all your guests feel special. They'll also want to show the bags off later, so any branding on the bag will give you the added bonus of free advertising later on.
Charity Events: For some charity events, the money and donations being requested from donors can be significant. To acknowledge this, have your cause printed on the side of the bags in sparkle print. It will elevate your charity in the eyes of the donors and give them a memorable keepsake of the evening.
Fashion Shops: Do you own a high-end fashion shop? When your clients leave your store with the dresses and outfits they have chosen, make them feel special with the gift bag they are put in. Get your name branded on the side in sparkle print and give them to your clients on exiting. They will feel extra special and have something to show off as they walk down the street.
Jewellery Shops: When your client leaves your shop with their high-end purchase of jewellery, add that extra special touch by placing the jewellery into a small gift bag that has sparkle print on the outside. Making your bag stand out and giving it some razzamatazz will make your clients feel even more special. 
Boutique Hotels: Present your guests with a small goodies bag on arrival with some fine chocolates, some nibbles and maybe a bottle of wine or champagne and place them all into a bag with your hotel name printed on the side in a bright silver or gold sparkle. It's a great introduction for any guest to your hotel and will make them feel extra special.
Basically, they can be used anywhere you want your clients to feel they are special. There is something about things that sparkle – just think diamonds – that gives the impression the item is of high value and the person who has it must be someone important or special. Make your clients special and try them. If you are unsure what would work best for your business, please contact us, and we'd be happy to help guide you.
The Promotional Bags Team