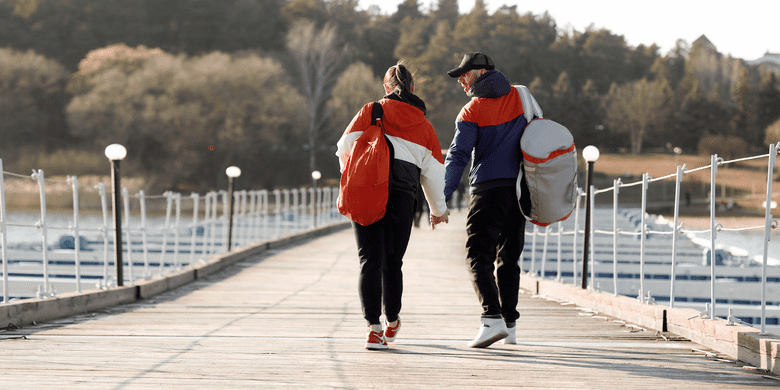 14 April, 2022
Use Promotional Sports Bags For Team Bonding
One of the great things about playing in a team sport is the bonding that goes on between the players. You can help increase that by giving them promotional sports bags with the team logo either printed or embroidered on the side. When it comes to team merchandise, the more you can keep it uniform, the more professional the team will look. It obviously starts with the apparel. Colour co-ordinated shirts and pants, potentially a cap or other headwear and then you get to other parts. It could be a drink bottle or other paraphernalia, but a bit item to give is a sports bag.
There are hundreds of styles to pick from, so whatever your team colours are, you are sure to find a bag that fits. It's a great way for the players to carry all their kit, but more importantly, it cements the feeling that they are part of a team. You don't have to break the bank when it comes time to buy them. There are inexpensive lightweight bags for well under $20 each and that includes branding. You can of course get more upmarket ones for over $50, but in the end, it means there is a sports bag to fit all budgets.
One consideration is branding. Big, bold lettering on the side is always a good look, but depending on how much use they get, you might want to think about whether you should get them screen-printed or embroidered. Embroidery costs more, but it is hard-wearing and won't come off. Screenprinting can get scraped, especially if the bags are thrown around a lot, either in the changing rooms or just in and out of the car boot. If you have the money, we always recommend embroidery.
The great thing about sports bags is how much room they have inside. This means people will not only use them for game or training days but also possible for weekend trips or a jaunt down to the beach. If they use the bags, it will promote your club to others. It's a win, win situation. The more you can advertise the club, the more potential you have to increase your membership. Some clubs really struggle to bring in new members, so having sports bags as part of your merchandise can really help get the word out about your club. They are very versatile & can be used again and again when they go out to such things as the fitness centre, beach, corporate outings, overnight or sleepovers and vacations. The massive variety in styles, sizes and capacity of promotional sports bags makes them perfect luggage to carry their items in for whatever purpose they may need it.
If you need to raise funds, not only can you give them away to team players, but you can advertise them to the supporters. People love to show support for the teams they cheer for. How many times on TV have you seen people wearing caps, scarves or tops promoting their favourite football, rugby or soccer team. You can advertise them for sale at the club or online and rally people behind buying them to help the club out. Everyone wants to see their team do well and if they know the funds are going towards the club, they would be more than happy to buy one.
The important thing to remember is you want all your players and supporters to feel like they are part of your team and a great way to do this is with branded merchandise. So next time you are looking to add something to your team products, consider a promotional sports bag. We are sure you won't regret it.
The Promotional Bags Team