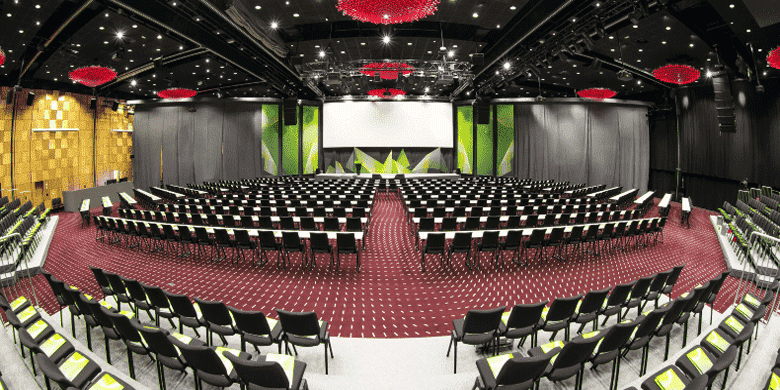 24 March, 2022
What Makes The Perfect Conference Bag?
Every year there are thousands of conferences. Whether they be day or weekend conferences, everyone brings a bag and it's the perfect way for you to promote your business to potentially hundreds of people. Choosing the right bag is important, depending on what the conference is about and how much paperwork, catalogues, or pamphlets are involved. There are three main types of conference bags
1. Tote Bags
2. Satchels
3. Document Bags

We are going to discuss each bag below and the benefits that each brings in its own way to the user.
1. Tote Bags: These are the most basic type of bags. They usually have either a short or long handle to hold onto with one main opening section. They can come in a range of materials such as calico, canvas, jute, non-woven, polyester and nylon. These bags are perfect for conferences where people have to walk around different areas and receive information through paper-based giveaways. People can simply put them in the bag as they move through the conference and then carry them to their car. Both sides of most tote bags are printable, so there is a big branding area for both your logo, business name and what your business does. Some allow for full-colour digital transfers so you can make them very eye-catching both for the user and anyone passing by. Tote bags are also good in that they can be used for other functions such as a shopping bag or a basic beach or gym bag to throw a few things into. Making it multipurpose increases the chance of your client using them more often, which in turn gives more opportunity for your brand to be seen. Some also have side pockets for people to be able to put a drink bottle to keep themselves hydrated.
2. Document Bags: These types of bags are designed to hold exactly what they are named after – documents. They can be slimline to just hold a basic folder with a few papers to larger ones that come with shoulder straps and can hold binders. A good way to promote your business is to give a speech and at the end hand out document bags with relevant information about your speech and your business to the attendees. They tend to have some small separate compartments where you can fit things like your keys, wallet, phone or notepad. Many are made from robust polyester and nylon so it doesn't matter how much weight you put inside. They tend to be simpler bags though with not too many bells and whistles. If the purpose is just to carry some documents you have gathered from a conference, they are functional and work well.
3. Satchel Bags: These are designed to do the heavy grunt work. Besides room for documents, many satchel bags also have room for a tablet or possibly a laptop. They have multiple compartments, allowing you to carry many items such as pens and notepads for jotting down information, room for keys and phone, end pockets for drink bottles and both carry handle and shoulder straps for easy carrying. Many have front flaps with organisers underneath, so nothing gets lost, while others also have business card holders on the back for quick identification. They are perfect bags not only for the conference itself, but to use as business bags to take to work.
Conferences are the perfect opportunity to promote your business to like-minded people. Get your branding on some today and hand it out to clients either at the conference or beforehand as a promotional gift.
The Promotional Bags Team